BIOGRAPHY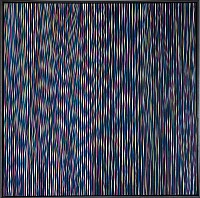 RICHARD PENN
Richard is a self-taught animator with a Masters Degree in Fine Arts (with distinction) from the University of the Witwatersrand in Johannesburg, South Africa. In 1997, he was awarded 3rd place in the PPC Young Concrete Sculptor Award. After completing his honours degree in 1998, majoring in painting with distinction he developed and taught an animation course for 1st, 2nd and 3rd years in the Fine Arts Department at Wits University. In the years leading up to 2004 he has been a finalist in the ABSA Atelier, The Kempton Park Art Competition and The Sasol New Signatures Art Competition. In 2000, he collected and compiled a 2 hour animation programme for the Klein Karoo National Arts Festival and Urban Futures. In 2004 he was awarded the overall winners prize in The Sasol New Signatures Art Competition. In 2002 he accepted the position of Head of Animation
at AFDA Johannesburg (The South African School for Motion Picture Medium and Live Performance) and maintained that position until 2009. In 2007 he accepted the position of Vice-Principal of the Learning Department at AFDA but resigned from that position in 2008 to complete his Masters degree and to concentrate on his career as an artist. In 2009 he developed and is facilitating introductory animation courses for school learners. He has co-animated and co-directed 2 short films with Mocke J Van Veuren, and has directed and animated 3 short films of his own. In 2010 he started STRANGE Blue duck, an animation training company which teaches stop frame animation to children from 9 years and up and facilitates corporate animation team-building and creative enrichment workshops.
Artist's statement
I am currently interested in two 'impossibilities'.
The first impossibility is the period just before 10-46 of a second after the Big Bang. Here, unknown physical laws and unknown 'landscapes' existed for the briefest of moments before their expansion created our universe. This is a time where the physical laws of the very large (gravity) co-existed on the same scale as the physical laws of the very small (quantum physics) and it represents the limit of our knowledge of how it all began.
The second impossibility is that we can now know so much about planets hundreds of light years away. We know their size, whether they are gaseous or rock planets, how long their days are, what their atmospheres consist of and what their temperatures may be. These planets are impossibly far away, too far for us to hope that we will ever one day reach them.
They are 'impossible' because they are so far beyond human experience. We will never be able to 'see' that far into the past and we will never be able to make the journey to places that far away. In this way science, for me, is filled with great excitement on the one hand and great sadness on the other in that so much of our reality is beyond our actual experience of it. These 'unknowable' landscapes and strange physics are the impetus for new paintings, sculptures and drawings.
UK author, friend and collaborator Guinevere Glasfurd-Brown wrote a short story for my exhibition Surface Detail, hosted by the Origins Centre Museum at the University of the Witwatersrand. The story takes place at a time when human beings have lost the ability to manufacture colour. The character's subsequent inability to describe colour brings about a devastating sense of loss and anxiety. Guinevere's story so perfectly relates to my own feelings about our ungraspable reality that I retitled my abstract paintings from 'Unknown Physics' to the title of her story – The Word for it.