PRESS RELEASE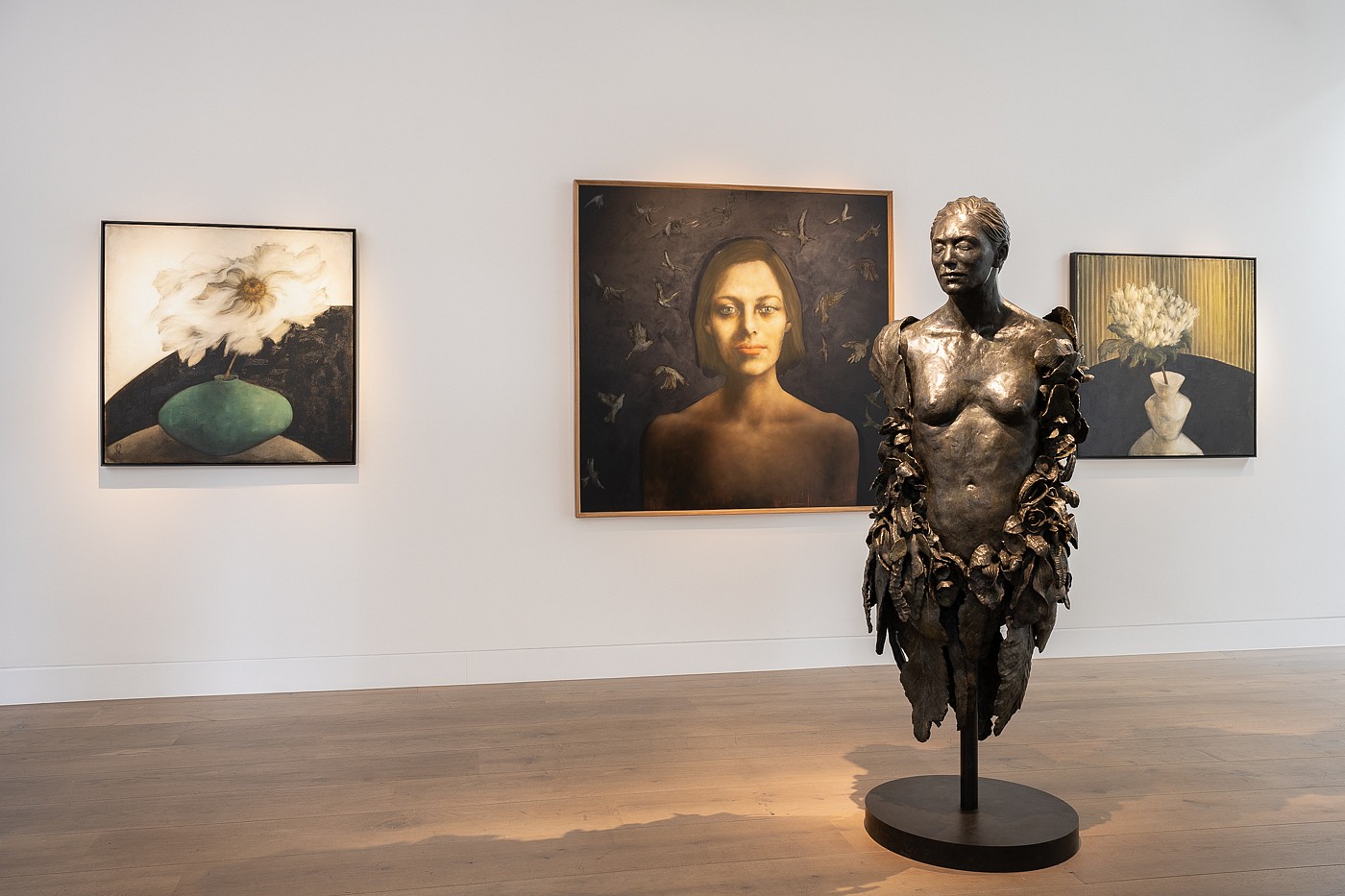 SHANY VAN DEN BERG | HER GARDEN
Jun 10 – Jul 9, 2022
SHANY VAN DEN BERG | HER GARDEN
10 June - 9 July 2022
VIEW CATALOGUE | REQUEST PRICES | +44 (0) 20 7590 9991
Everard Read London is delighted to announce that Shany van den Berg will present an exhibition of new work from June to July 2022.
Van den Berg's practice centres on contemporary portraiture and figurative work, with an underlying theme of womanhood. She has worked as a full-time artist for almost thirty years, and is a three-time finalist in the BP Portrait Award. Her practice includes painting on board, linen and found objects, drawing, sculpture, site specific installations, mixed media, three-dimensional work as well as poetry and music.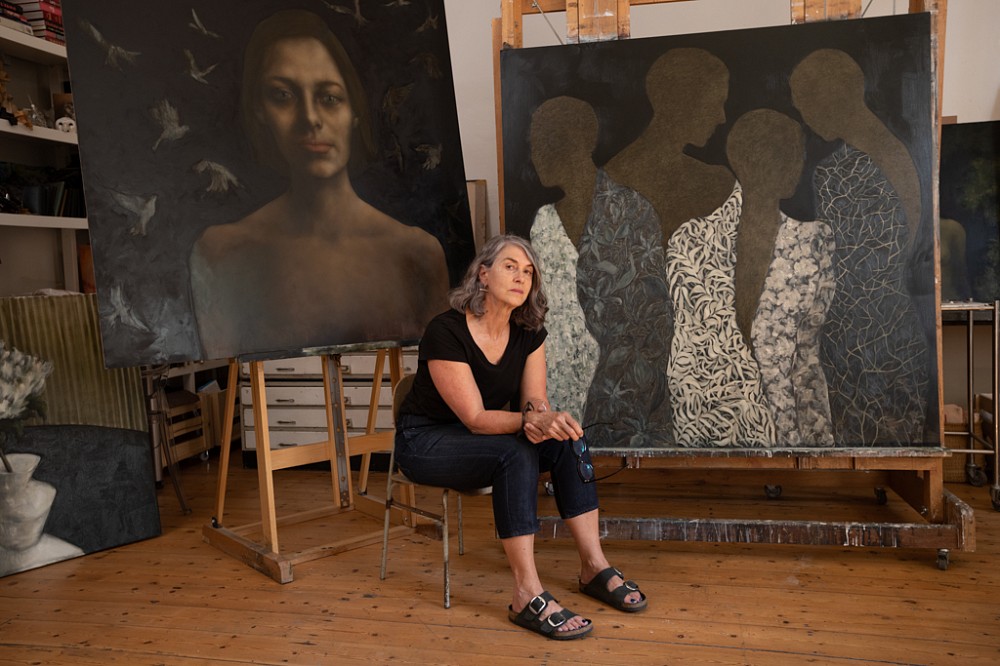 ARTIST STATEMENT
Shany van den Berg, April 2022
"This body of work comes from deep within my female psyche, so in many ways it's autobiographical, a manifestation of my thoughts and feelings. The first artworks I made for this exhibition were the three sculptures. They were the starting point and they ultimately fed into the paintings. I chose to close their eyes and imbue them with a meditative quality because I wanted there to be a serenity, a peacefulness about them.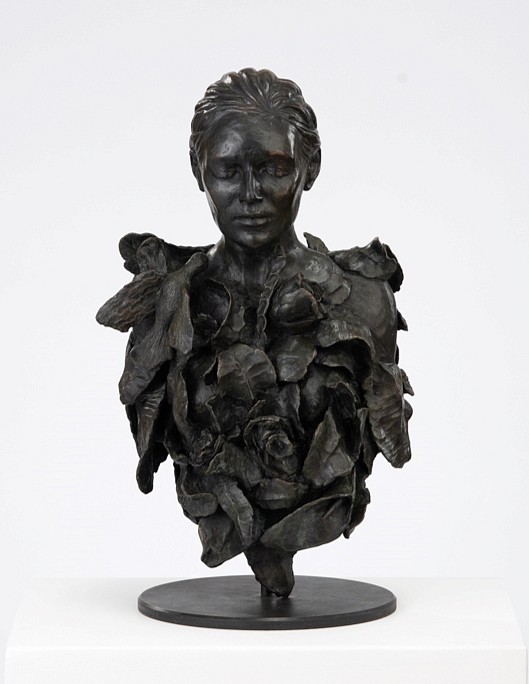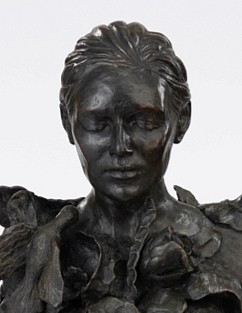 By contrast, the women in the paintings have their eyes open and I felt very strongly they were in dialogue with me, watching me as I painted every day in the quiet studio. These women are conduits for me - a painterly device to communicate emotions. I, as the artist, am in dialogue with the women I am portraying. And I feel they in turn are in dialogue with the viewer - or at least invite the viewer into a conversation.

Painting is a very solitary and introspective activity and while I'm painting, I'm thinking about the women close to me – my children, my grandchildren - and reminding myself to respect their own journeys and ways of navigating this world. I'm protective of my solitude and the creative energy in my studio. I think it's because of this that I'm able to feel a profound bond with the subjects I'm painting and to connect with them at a very deep level as I bring them into existence.

For the portraits in this body of work, I didn't use photographs or models. These women emerged from my years of observing and part of the magic - the alchemy - is for me to see who materialises from the paint. These are women I know but they are also universal women. They meet the viewer's gaze with an openness, a confidence, sometimes a vulnerability, and it feels to me that they convey an inner strength and power, a self-acceptance.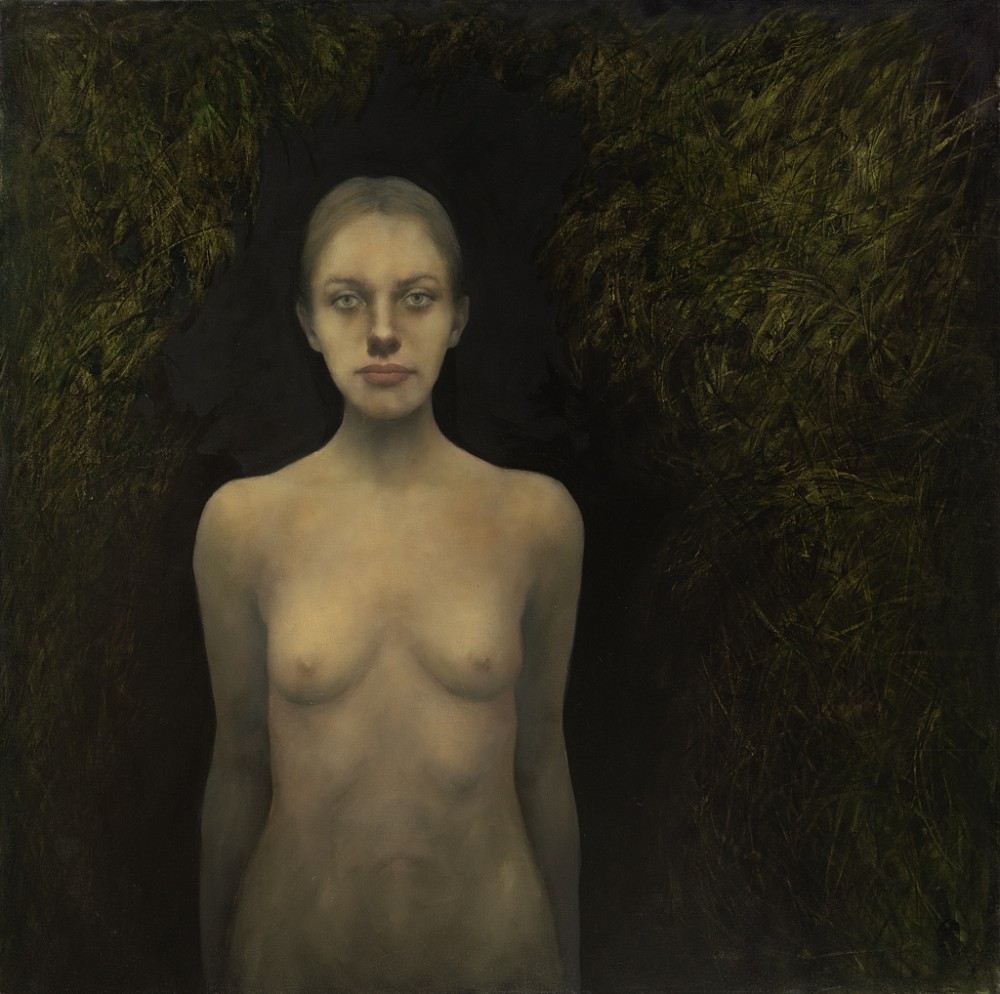 Birds have featured in my artworks for many years ... the fluttering of wings is akin to the swirling of thoughts. Birds are beautiful metaphors for me – as messengers between heaven and earth, not in a biblical sense, but perhaps as messengers between the spiritual and the physical worlds. They feast on the ground and then fly into the sky, towards the light. They signal freedom for me – that part of one's earthly journey when you take flight but then come to rest or nest at night.

Birds also represent the passage for time, their seasonal migration signalling the end of one season and the beginning of another.

In some of these works I have incorporated foliage into the clothing, the hair of my subjects, inviting the birds to a safe space. The references to nature took on a particular poignancy during the height of the pandemic when gardens and parks were our safe spaces - our only access to the outside world, the natural world.



I wanted these artworks to convey the richness, textures and colours of nature. I regularly walk in my garden at night when the energy and palette is so different, and I tried to capture this in one of the large paintings where the featureless figures are surrounded by the shades of grey and charcoal of night.

The foliage in the paintings and sculpture intentionally enfolds the women in a protective cloak of leaves, perhaps even a suit of armour. I intended the allusion to women as goddesses, deities and, in some ways, as warriors. As we've been in a time of war recently, I've felt an even greater need to wrap a protective layer around women and children, in particular.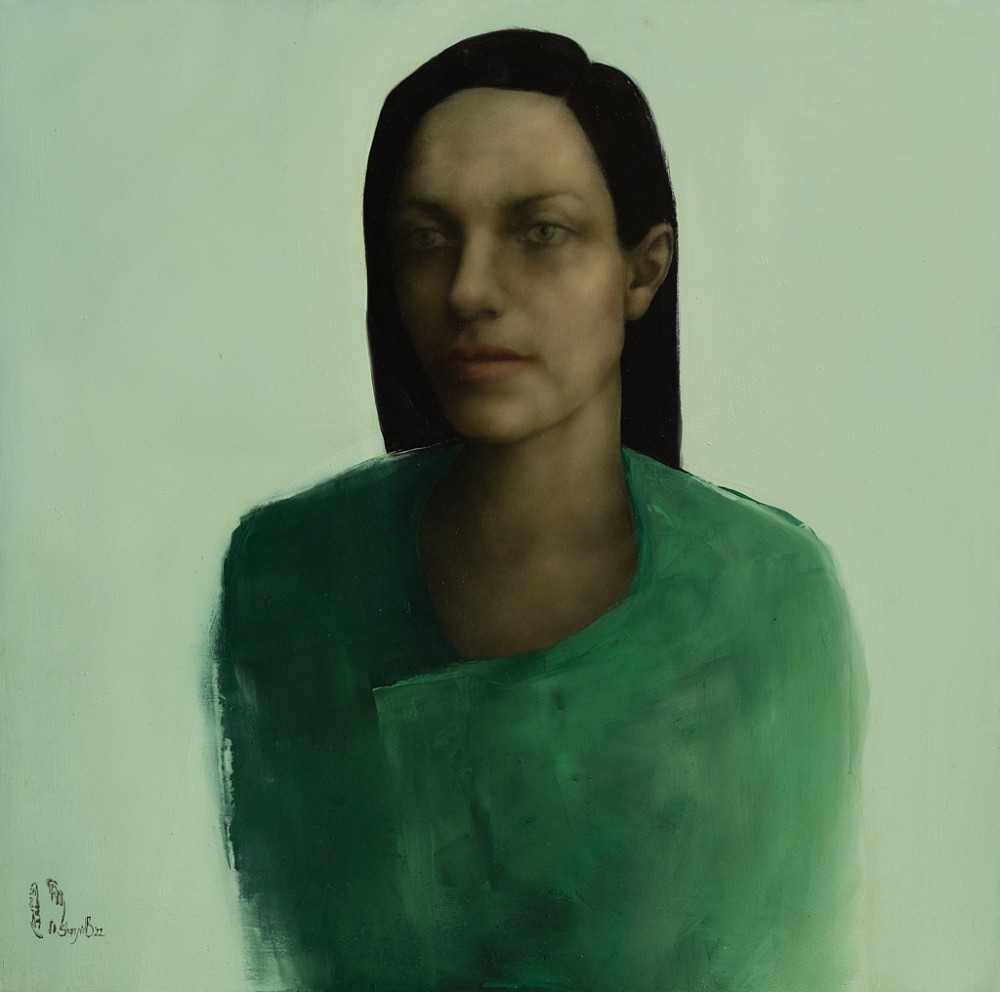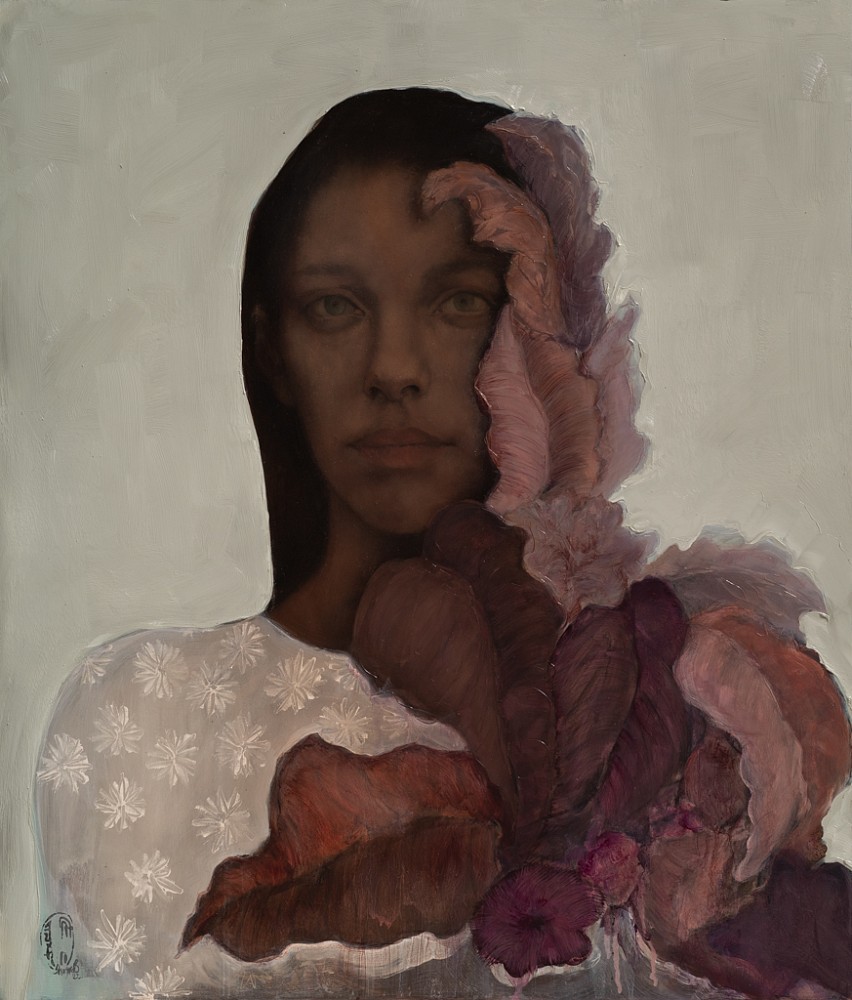 I think about the state of Gaia and the water we need to keep Mother Earth in growth. And I wonder what our universal garden will be like in the years ahead - for my grandchildren, for the next generation. This body of work pays homage to Her Garden, our garden."