PRESS RELEASE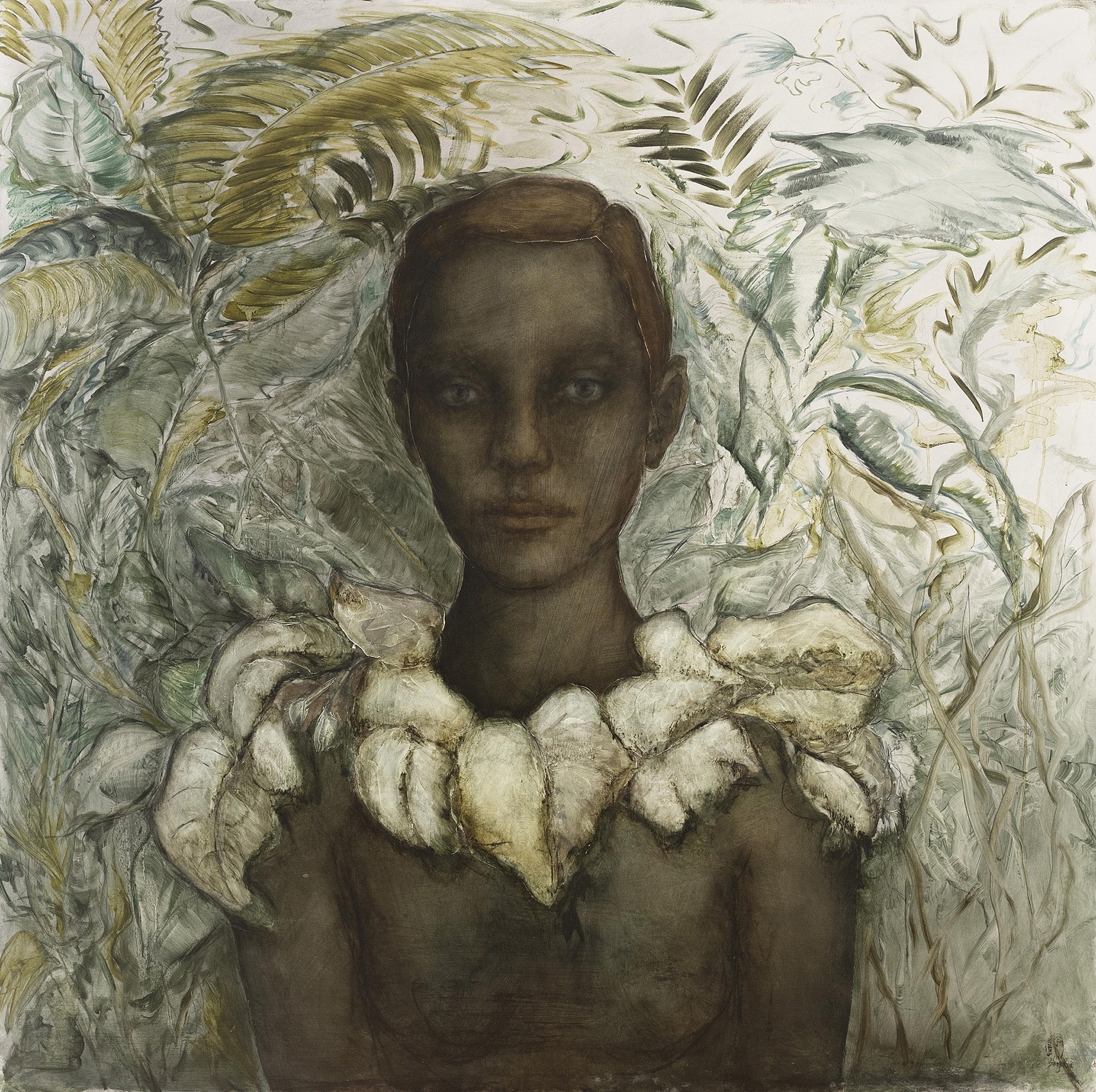 Shany van den Berg: Dream Pond
Oct 18 – Nov 9, 2019
Everard Read presents
Shany van den Berg: Dream Pond
18 October - 9 November 2019
Focusing on contemporary portraiture and figurative work, with an underlying theme of womanhood, South Afrcan artist, Shany van den Berg, creates artworks on canvas, board and found objects as well drawings, sculpture and site-specific installations. These all serve as gateways to narratives of sacrifice, struggle and ultimately transcendence.
A sense of layering pervades van den Berg's works, in the imagery itself and through her painterly process. Surfaces are built up of swathes, not painted onto the board but rather, absorbed into it. Shadows are imbued with texture and skins exude an almost viscous sheen. Although unmistakably feminine, some of her forms evoke a sense of animalism through their attenuated bone structure, and an underlying sexuality pervades many of the forms. They suggest recognition, confirmation and the bittersweet knowledge of love, loss and letting go.
For her first solo exhibition at Everard Read London, Van den Berg presents Dream Pond, a new body of work inspired by water and imagery of water lilies, rising up from muddy waters, as a metaphor for rebirth.
Van den Berg is a three-time finalist in the BP Portrait Awards at London's National Portrait Gallery. Her work is represented in private collections in South Africa, France, Germany, Luxembourg, Caymen Islands, UK and U.S.A