PRESS RELEASE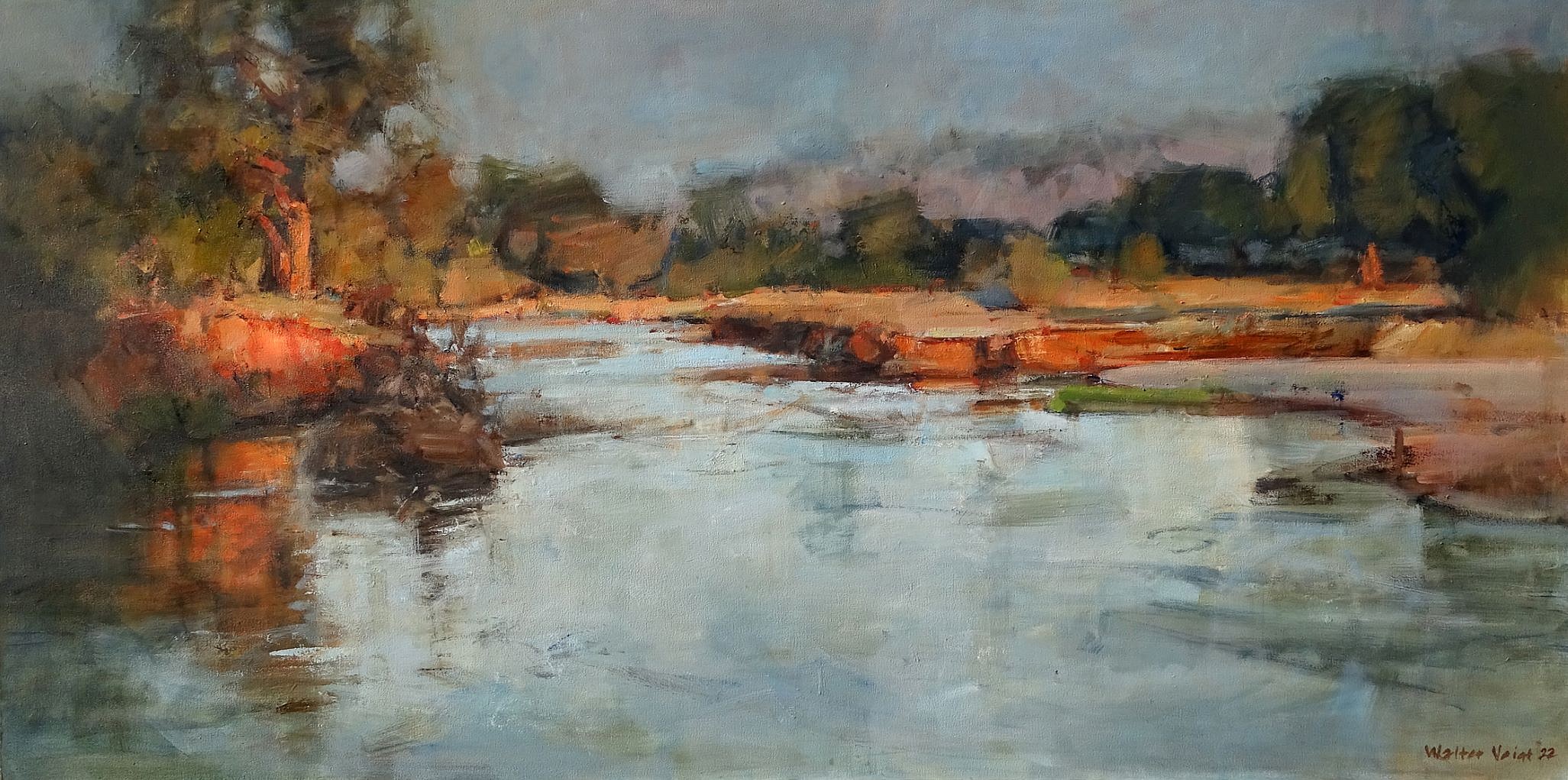 WALTER VOIGT I NEW LANDSCAPES
Sep 14 – Oct 1, 2022
WALTER VOIGT | NEW LANDSCAPES
VIEW THE PORTFOLIO | REQUEST THE PRICE LIST | +44 (0) 20 7590 9991

Everard Read London is delighted to present an exhibition of new landscape paintings by South African artist, Walter Voigt.
Born in Johannesburg in 1971, Voigt grew up in the mountainous Lowveld Escarpment region near Nelspruit in Mpumalanga, South Africa.
The son of artist parents, Voigt's technical ability, coupled with a passion for sky and landscape, enables him to evoke the elements of light, space, air and movement. His atmospheric paintings invite contemplation and act as visual meditations on colour, light and form.
Voigt's moody landscapes involve broad, energetic strokes and there is a vigorous, scratchy linear construction to his work, achieved with a palette knife and oil bar, in addition to the brush, which adds variety and expression to the mark making process.
Voigt's work embodies a deep knowlege, love and reverence for the natural world.