PRESS RELEASE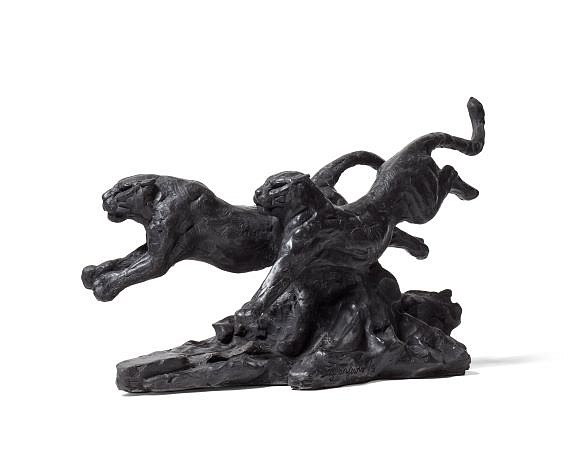 DYLAN LEWIS | RECENT LEOPARD MAQUETTES
Mar 3 – Mar 25, 2023
VIEW PORTFOLIO | +44 (0) 20 7590 9991
Everard Read London presents an exhibition of new bronze leopard maquettes by acclaimed South African artist, Dylan Lewis.
With this new collection, Lewis returns to the subject that has long entranced collectors of figurative bronzes. The artist's cats, from his first bronzes in the early 1990s, have interrogated the essence of this most graceful of all terrestrial creatures. His sculptures of leopards, tigers, cheetahs, lions, and domestic cats are informed by an ancient lineage honed through millennia of inexorable environmental change. Structure and an economy of lithe movement camouflage an ability to focus awesome explosive energy. Such is the nature of the animal that has obsessed this very rare sculptor from his formative years. This exhibition of bronze maquettes reminds us all that Dylan Lewis is the most profound animalier of his time.
A selection of maquettes will be on show at Everard Read London as well as its partner galleries in South Africa.
For more information, please contact: info@everardlondon.com, +44 (0)207 590 9991