PRESS RELEASE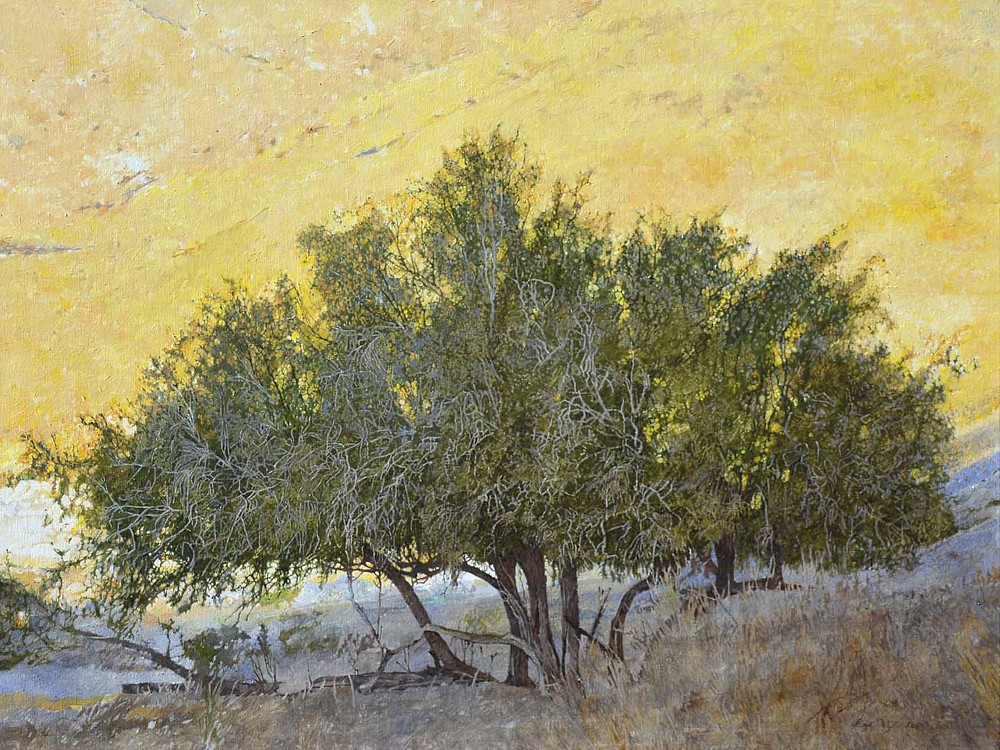 Leigh Voigt: The Silent Spectators of History
Apr 27 – May 30, 2018
Everard Read London presents:
Leigh Voigt - The Silent Spectators of History

27 April - 30 May 2018
Everard Read London presents a solo show of new works by South African artist, Leigh Voigt. Voigt is renowned for her studies of trees, birds, cattle and small wild creatures. Her wildlife studies have great sensitivity and are also remarkable for their intricate detail and her use of colour.
Request a portfolio here.
Download the e-catalogue here.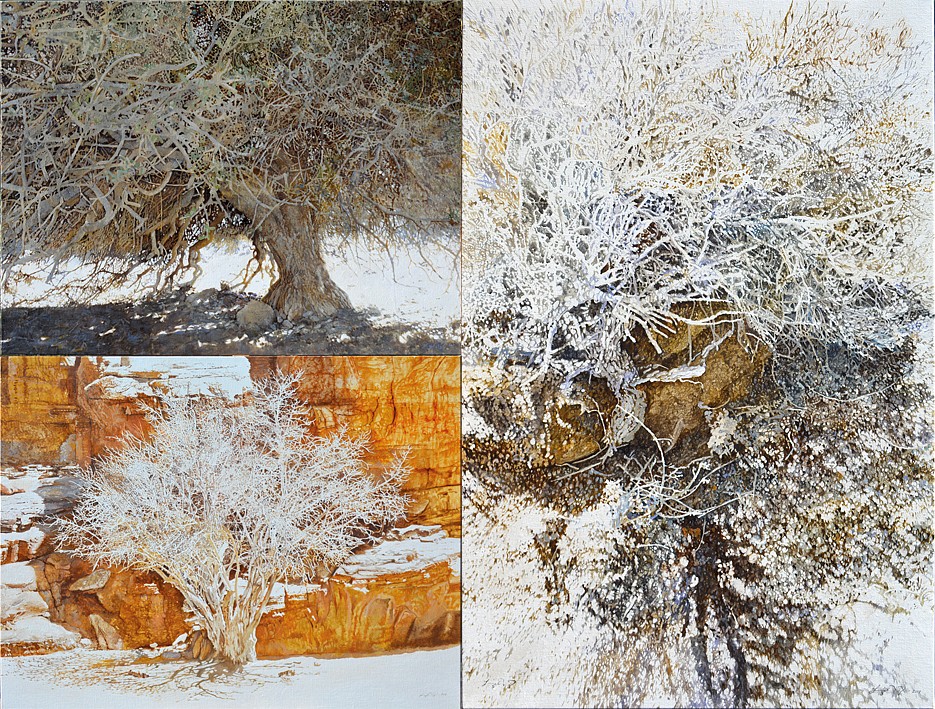 Top left Boscia albitrunca II, Richtersveld, oil on canvas, 90 x 120 cm, bottom left Ficus palmata, Wadi Rum, Jordan, oil on canvas, 110 x 130 cm, right Untitled, oil on canvas, 120 x 80 cm