PRESS RELEASE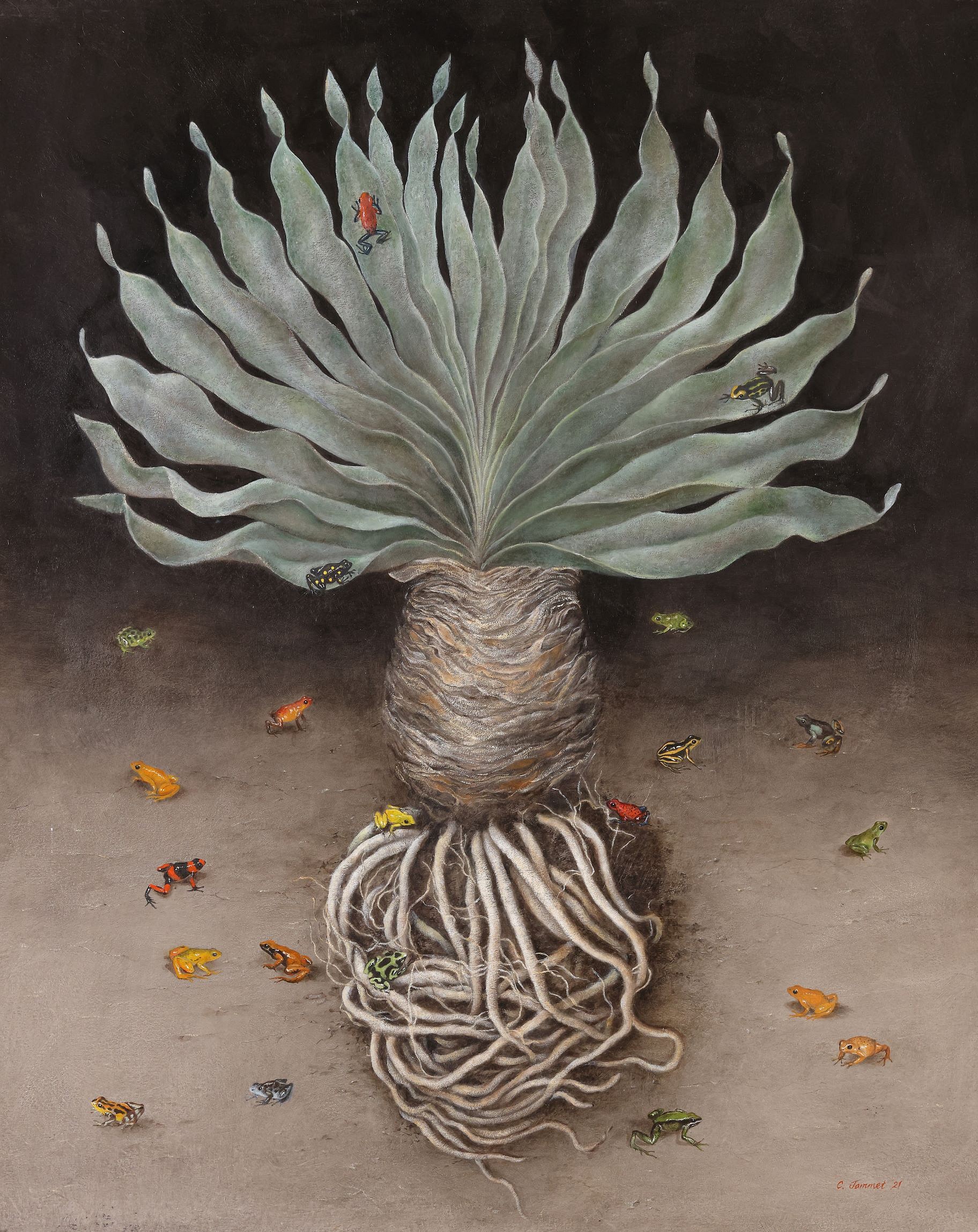 CLAUDE JAMMET I WEATHER VANE
Sep 14 – Oct 1, 2022
CLAUDE JAMMET | WEATHER VANE
VIEW CATALOGUE | REQUEST THE PRICE LIST | +44 (0) 20 7590 9991
Claude Jammet's second solo exhibition with Everard Read London is a collection of extraordinary fauna (and flora), exquisitely rendered in oil paint on paper, mounted on canvas. Made over the past two and a half years, this new body of work, aptly entitled Weather Vane, is a poignant and unsettling meditation on humanity's sustained impact on the animals and plants, great and small, with whom we share the Earth.
Over a career spanning more than four decades, Jammet's work has made reference to the perfection of nature and humanity, from whichever culture. Her subject matter has encompassed portraiture but also still lifes and the quotidian. Giving her attention to people and objects, it seems, is a way of carrying with her beloved people, places and things, recording traces of her roots and offering a meditation on the fleeting and transient nature of all things.
Born in Zimbabwe of French parents, Jammet grew up in Kenya, India, Japan, in addition to long sojourns in France, before settling in South Africa where she began her career as a professional painter. Over the past two decades Jammet has lived and worked in Genoa, Italy.