PRESS RELEASE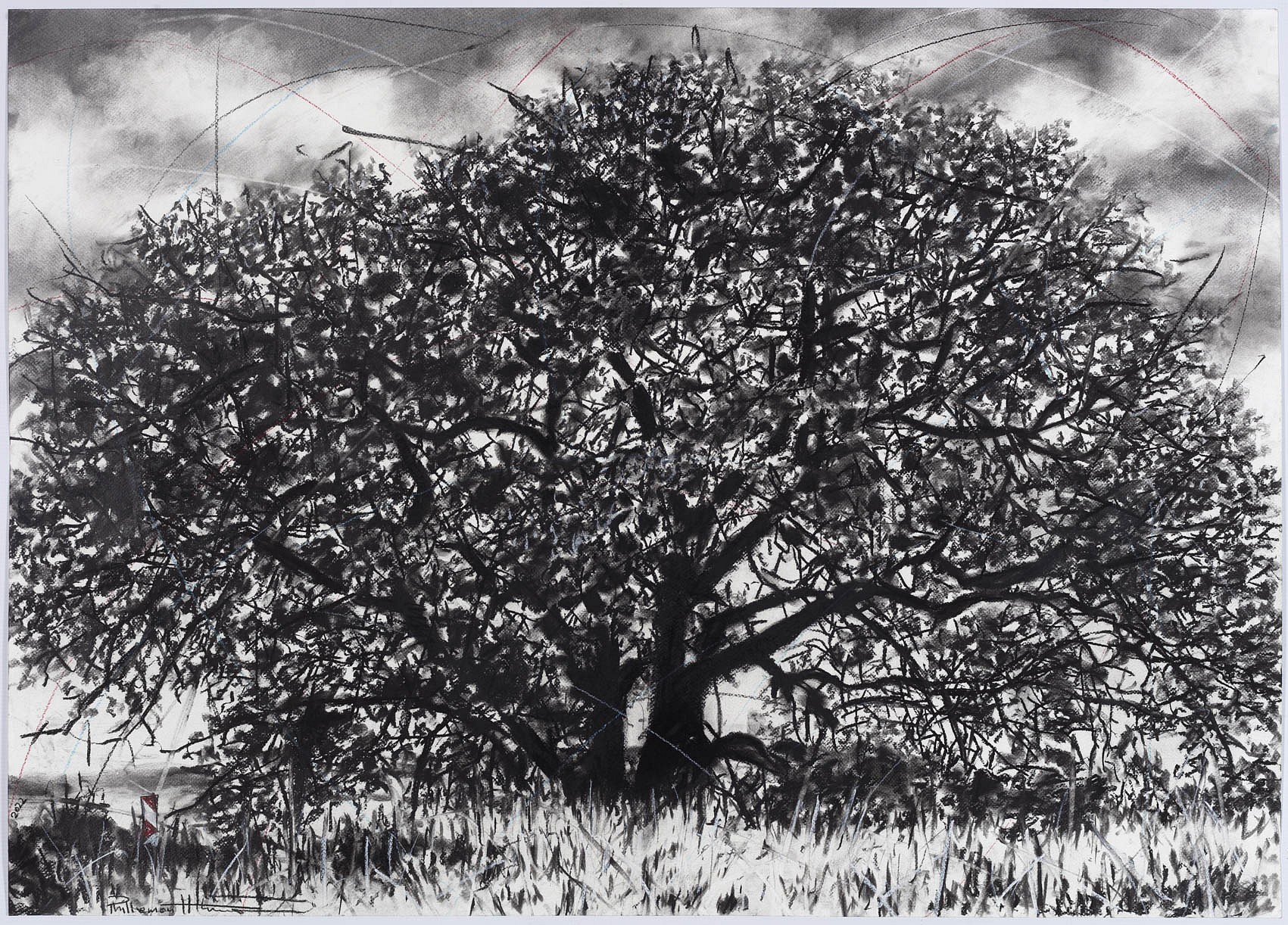 PHILLEMON HLUNGWANI | KU TIRHA HI MATIMBA SWA VUYERISA | HARD WORK PAYS OFF
Mar 3 – Mar 25, 2023
Phillemon Hlungwani | KU TIRHA HI MATIMBA SWA VUYERISA | HARD WORK PAYS OFF
3 - 25 March 2023
VIEW PORTFOLIO | REQUEST PRICELIST | +44 (0) 20 7590 9991
Everard Read London presents an exhibition of new works on paper by South African artist, Phillemon Hlungwani.
One of South Africa's most accomplished contemporary artists, Hlungwani is known for his large-scale charcoal drawings depicting scenes from rural life which powerfully convey a sense of community.
This exhibition comprises 18 new works and speaks to the artist's deep love and respect for his people and, particularly the women, who are the life-giving force in communities across South Africa. Using proverbs in his mother tongue, xiTsonga, as titles, the works communicate an essential moral idea, conveying how members of a community are sustaining (or betraying) the values of its people.
With this new body of work, Hlungwani revisits the village of his birth, where his mother continues to reside. It is a modest village, indistinguishable from so many others in rural Limpopo Province, and indeed from countless others in South Africa and the rest of the continent. It is however the wellspring of Hlungwani's creativity, it serves both as his muse and a refuge to which he returns from Johannesburg | eGoli for inspiration and renewal.
Hlungwani's subject matter is familiar to us – barefoot rural children, the village matriarchs swathed in blankets and young mothers balancing loads on their heads. These all-too familiar scenes have become memes for rural poverty, but as always with his work, Hlungwani seeks to remind us that even the poorest amongst us lead complex, rich inner lives.
Hlungwani's protagonists may live in starkly different environments to our own, but like us all, they have dreams, hopes and aspirations. They have experienced joy, love, loss, and deep sadness. It is these universal themes in Hlungwani's work that touch us deeply. With a clear and unsentimental eye, the artist reveals, through the daily life of an unremarkable village, our shared humanity and connectedness.