PRESS RELEASE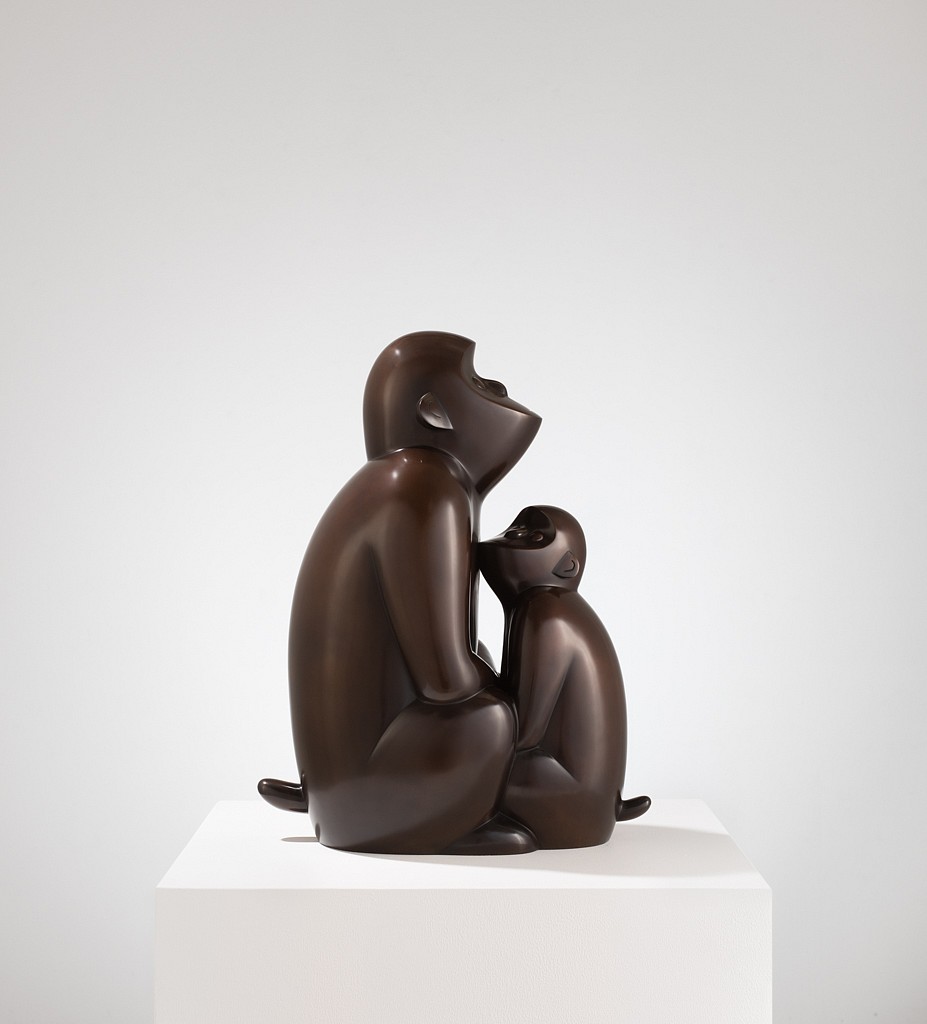 BRETT MURRAY | Limbo
Oct 8 – Nov 1, 2021
BRETT MURRAY | Limbo
8 October - 1 November 2021
VIEW CATALOGUE | VIEW RECENT WORKS | REQUEST PRICES | +44 (0) 20 7590 9991
Everard Read London presents Limbo, a new body of work by acclaimed satirical artist, Brett Murray. The exhibition encompasses 14 new sculptures cast in bronze, in South Africa. It also includes two of the artist's signature text sculptures, in marble and gold leaf, and a sculpture carved in Carrara marble, made in collaboration with a marble studio in Pietrasanta, Italy, with whom Murray has worked for his past two solo exhibitions.
Described as "the dark prince of South African pop (art)*", Murray's sculptural works - in bronze, steel and, more recently, marble – have responded to his urge to expose the absurdities of the powerful through satire, and take aim at the culture wars, the clash between Afrocentrism and Eurocentrism, and the 'old' and the 'new' South Africas.
But, as with Murray's two most recent exhibitions (at Everard Read galleries in Cape Town in 2020 and Johannesburg in early 2021), in Limbo there is little of the polemic tone and pointed political critique that characterised much of his previous work.
Childlike in their expression, Murray's rabbits, monkeys and birds in this exhibition have a shared sense of vulnerability and fragility about them, not unlike the netsuke that inspired them. His choice of patinas – coppery-gold and umber brown - are more empathetic, gentler, more forgiving than the raven-black of many of his previous sculptures.
The exhibition title gives form to the uncertainty and strange suspension of time that many of us have experienced due to the pandemic, its mutations and its cycle of lockdowns. These symbolic portraits may be of the artist and his family with whom he has shared months of confinement. But they represent all of us, looking skywards for answers and certainty. WHO ARE THE ADULTS? Murray asks, like a child, fearful of an impending calamity. Who will show us the way out?Brenda Atkinson, art critic