PRESS RELEASE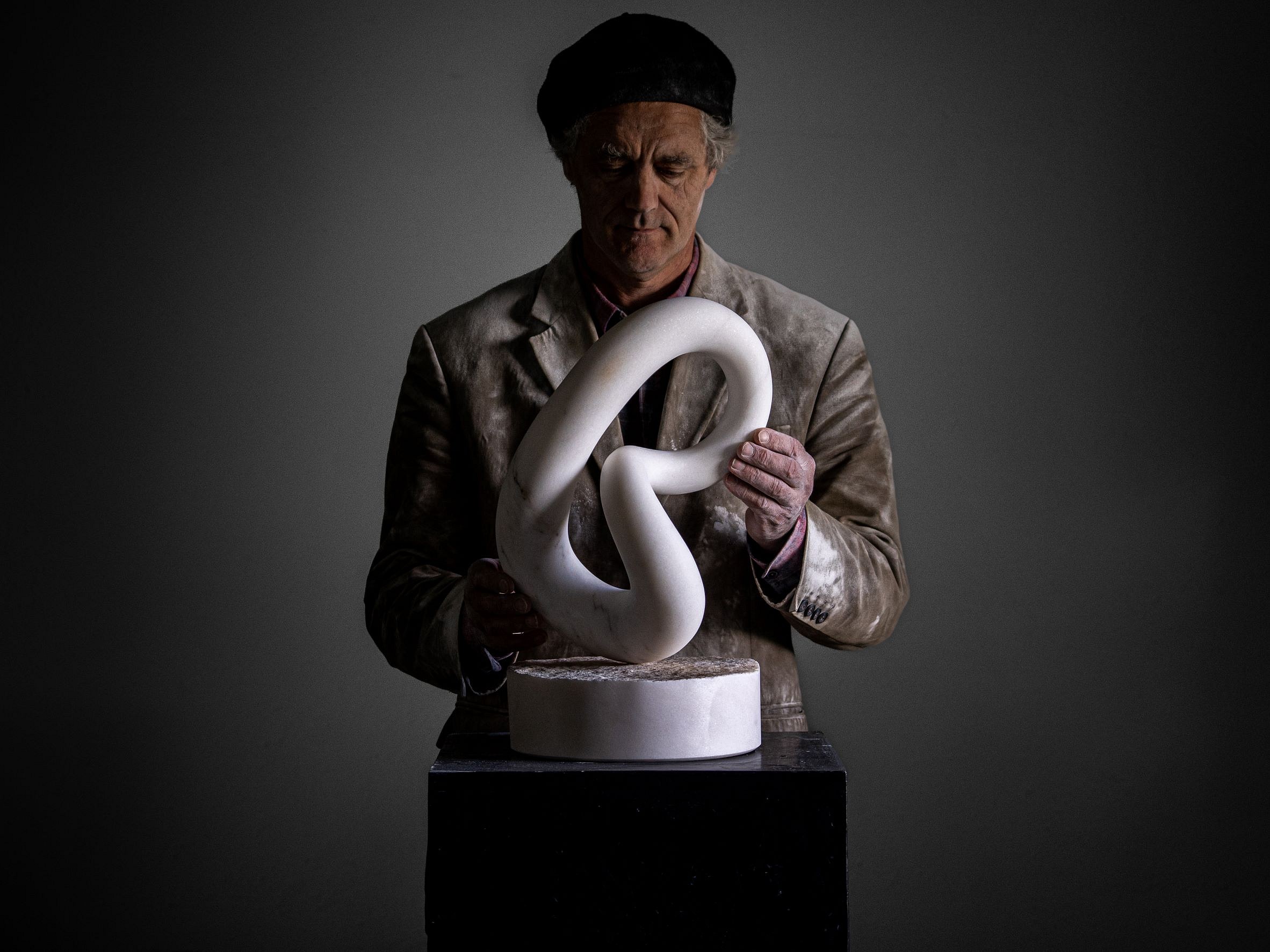 WILLIAM PEERS | STILL MOTION
Nov 4 – Dec 3, 2022
WILLIAM PEERS | STILL MOTION
04 November 2022 - 03 December 2022
VIEW PORTFOLIO | REQUEST PRICES | +44 (0) 20 7590 9991
Everard Read is delighted to present an exhibition of new sculpture by William Peers, carved in Carrara and Portuguese marble. This is the artist's fourth solo exhibition with Everard Read galleries.
Peers's sculptures are both sensual and sinuous. The artist makes his home and open-air studio in rural Cornwall, surrounded by nature and organic forms, all of which informs his lexicon of curves. These works are a celebration of form and shape, and their airy playfulness belies the intensive labour; the shaping and refining that gives them their silken sheen and impossibly smooth curves.
Peers's practice involves self-imposed constraints, working within these boundaries and exploring the forms that emerge. In recent years he has been investigating the movement of a line travelling in space like an air current, weightless and uninhibited. The result has been a series of sculptures with continuous loops, each one the journey of a slight volume through space. Peers's collection of new sculptures are recognisable siblings which explore the possibilities of working on a smaller scale - and the delicate forms that materialise.
The artist explains further, "Bringing the scale right down changes so much. I can make the slender parts really light without fear of breaking the sculpture. In many, I leave the part touching the base heavier, rooting the sculpture. In some of the larger works, the relative constancy of weight around the form is almost a defiance of gravity, or reality; whereas others feel much more anchored."
This is William Peers's third solo exhibition with Everard Read London. Previous exhibitions include several solo exhibitions with John Martin Gallery in Mayfair as well as exhibitions in New York and San Francisco. Public exhibitions include On Form at Asthall Manor, Woburn Abbey and Glyndebourne. Two of Peers's monumental sculptures are permanently displayed at Linthwaite House in Britain's Lake District as part of the Leeu Hotel Group's collection.