PRESS RELEASE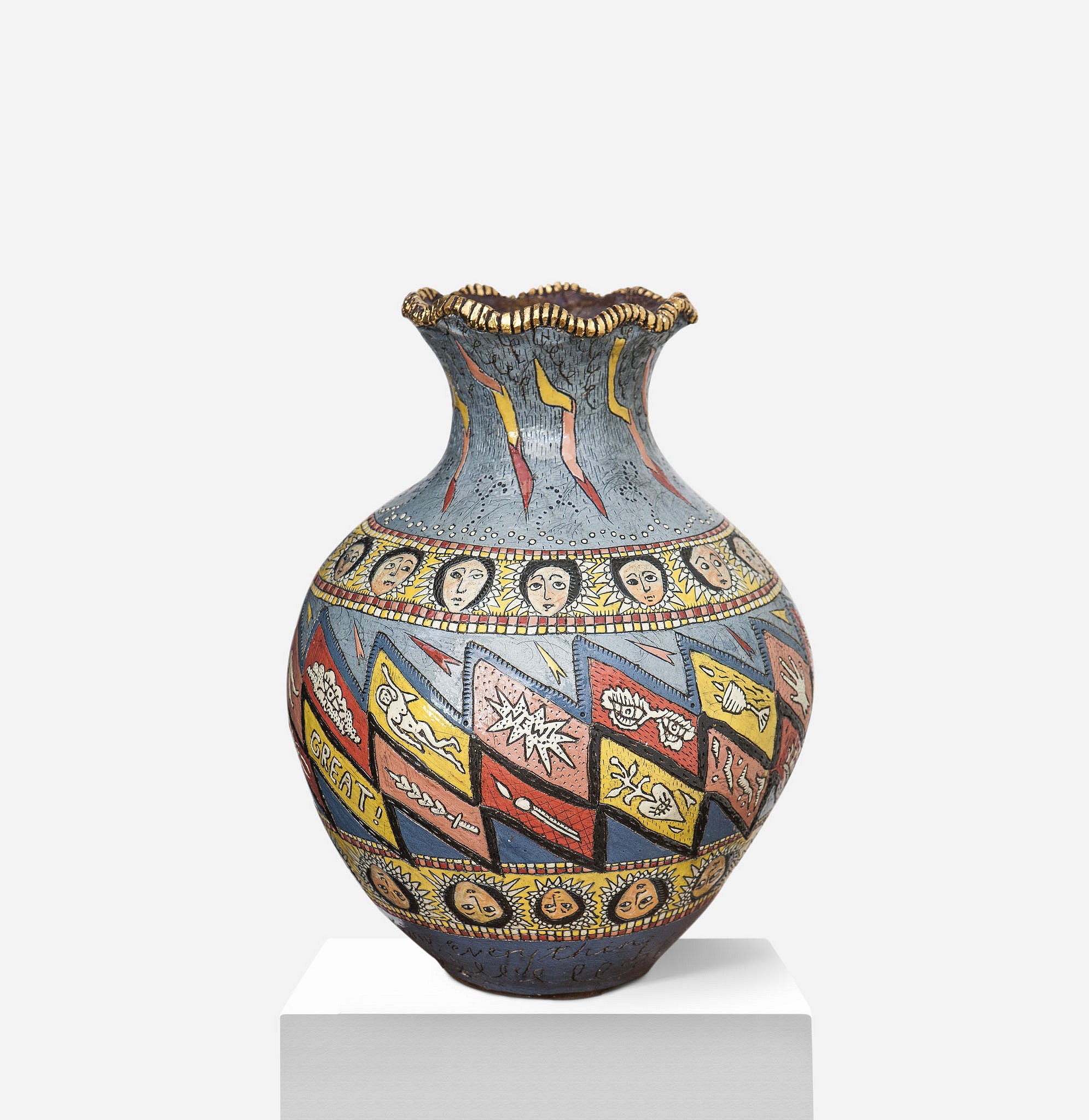 LUCINDA MUDGE | Everything All The Time
Apr 28 – May 25, 2021
LUCINDA MUDGE | EVERYTHING ALL THE TIME
28 April – 25 May
REQUEST PORTFOLIO | +44 (0) 20 7590 9991
Everard Read London presents an exhibition of new ceramic vases by contemporary South African artist, Lucinda Mudge.
Captivating the eye with their luxuriant glazes and intricate detail, this collection of new vases draws inspiration from a wide variety of references - from ancient Greek amphorae to cartoon strips and pop culture, fabric and textile designs to Art Deco and poetry - resulting in whimsical collisions of the popular and refined, the mundane and the elevated, the violent and the beautiful.
A Lucinda Mudge vase encompasses all of life. Its form and content come together in a singular entity that celebrates our abundance and possibilities. It also exists in the world as a three-dimensional object to be circumnavigated until it reveals all its contradictions and riddles.