PRESS RELEASE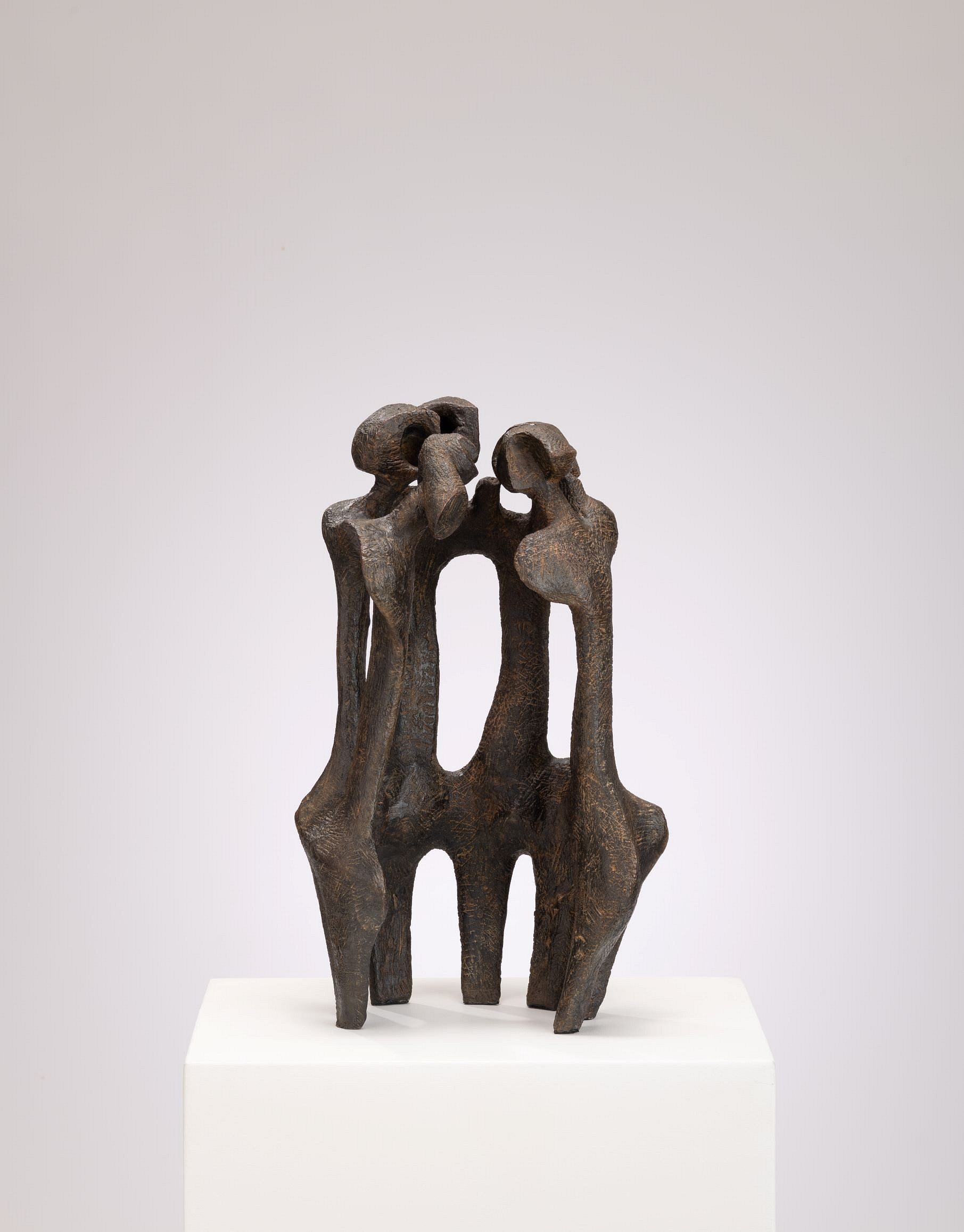 SPEELMAN MAHLANGU | FOREVER RIDING THE BULL
Oct 7 – Oct 28, 2022
SPEELMAN MAHLANGU (1958 - 2004)
VIEW PORTFOLIO | REQUEST PRICE LIST | +44 (0) 20 7590 9991
Born in Johannesburg, South Africa, Speelman Mahlangu (1958-2004) studied both sculpture and painting at the renowned Katlehong Art Centre, which was established in 1977 and a place of learning for many notable South African artists including Mmakgabo Helen Sebidi, Martin Tose and Simon Masilo. The centre grew out of a collection of individual artists such as Morningstar Motaung, Stanley Nkosi, Napo Mokoena and Lucas Sithole.
Mahlangu's imagery is distinctly African and his work often encompasses a dreamworld with its roots in Ndebele tribal myths: Ndebele designs taught to him by the elder women; as well as Egyptian hieroglyphics, drums, and calabashes - all of which form recurring motifs in Mahlangu's works. His iconography draws on traditional practices inspired by his grandfather, who introduced him to the legends and symbolism of animals and ancestor sacrifice.
Mahlangu's sculpture evolved by isolating sculptural forms in his paintings from the principal subjects and giving them a life of their own in clay, later to be cast in bronze. Stylistically they owed much to the influence of the founders of the Katlehong Art Centre, Stanley Nkosi and Lucas Sithole, as well as Ezrom Legae and Sydney Khumalo's work from a generation before. Influences can also be identified in Central and West African sculpture infused with modernist distortions and distillations exemplified by Marini, Brancusi and Moore.
During his life, and following the end of apartheid, Mahlangu was profoundly interested in South Africa's "homecoming" to the African continent, and his work draws one into the realm of southern African icons of traditional life.
"My paintings incorporate symbols and patterns from Ndebele murals and Egyptian hieroglyphics," said Mahlangu. They often describe things that one cannot see but can only feel. My themes include an exploration and spiritual, mythical ideas of the world to come. The role of music in African life and traditional rituals, African pots, human figures, calabashes and drums emerge from semi abstract shapes. A dream dreaming us."